Inspirational Christian Quotes and Sayings: There are those days in life that we feel low and need some inspiration. As a Christian when at this situation it's good to seek inspiration from the bible and Jesus Christ's teachings.
You may also be searching for inspirational Christian quotes and sayings to help in uplifting your spirit. Give you hope and the comfort you need.
Find Inspirational Christian Quotes and Sayings below, all-in all remember our main source of inspirational is God.
Inspirational Christian Quotes and Sayings
When you stand with God, nothing is impossible. Believe in Him and everything shall be well.
When you understand life is a journey and we are just passersby, you realize you have a purpose in life.
Whenever we feel pain within our hearts, whenever we feel that we are not blessed, always remember there is someone who has many problems than you.
Don't worry about what tomorrow brings, worry empties your strength.
You were created for a reason, a purpose in life; find the purpose and work diligently in the house of the Lord.
Have faith, God is always with you and in faith you find strength.
Whenever we feel like nothing is working for us, always look at the cross, pray and everything will just be perfect.
Sometimes you might face so many difficulties in life, it is not because you are doing anything wrong, it's because you are doing the right.
Temptations will always be there, more so when you are a Christian.
Read: Inspirational Christian Quotes for Women
Inspirational Bible Verses
Being confident of this very thing, that he which hath begun a good work in you will perform it until the day of Jesus Christ: Philippians 1:6 (KJV)
But my God shall supply all your need according to his riches in glory by Christ Jesus. Philippians 4:19 (KJV)
Jesus said unto him, If thou canst believe, all things are possible to him that believeth. Mark 9:23 (KJV)
Fight the good fight of faith, lay hold on eternal life, whereunto thou art also called, and hast professed a good profession before many witnesses. – 1 Timothy 6:12 (KJV)
And I say unto you, Ask, and it shall be given you; seek, and ye shall find; knock, and it shall be opened unto you. For every one that asketh receiveth; and he that seeketh findeth; and to him that knocketh it shall be opened. Luke 11:9-10 (KJV)
I press toward the mark for the prize of the high calling of God in Christ Jesus. Philippians 3:14 (KJV)
Herein is love, not that we loved God, but that he loved us, and sent his Son to be the propitiation for our sins. Beloved, if God so loved us, we ought also to love one another. No man hath seen God at any time. If we love one another, God dwelleth in us, and his love is perfected in us. 1 John 4:10-12 (KJV)
Read: Thinking of You Inspirational Quotes
Inspiring Bible Passages
For which cause we faint not; but though our outward man perish, yet the inward man is renewed day by day.  For our light affliction, which is but for a moment, worketh for us a far more exceeding and eternal weight of glory; While we look not at the things which are seen, but at the things which are not seen: for the things which are seen are temporal; but the things which are not seen are eternal. 2 Corinthians 4:16-18 (KJV)
The thief does not come except to steal, and to kill, and to destroy. I have come that they may have life, and that they may have it more abundantly. John 10:10 (NKJV)
For I am persuaded, that neither death, nor life, nor angels, nor principalities, nor powers, nor things present, nor things to come, Nor height, nor depth, nor any other creature, shall be able to separate us from the love of God, which is in Christ Jesus our Lord. Romans 8:38-39 (KJV)
Greater love hath no man than this, that a man lay down his life for his friends. John 15:13 (KJV)
Hast thou not known? hast thou not heard, that the everlasting God, the Lord, the Creator of the ends of the earth, fainteth not, neither is weary? there is no searching of his understanding. He giveth power to the faint; and to them that have no might he increaseth strength. Even the youths shall faint and be weary, and the young men shall utterly fall: But they that wait upon the Lord shall renew their strength; they shall mount up with wings as eagles; they shall run, and not be weary; and they shall walk, and not faint. Isaiah 40:28-31 (KJV)
The Lord thy God in the midst of thee is mighty; he will save, he will rejoice over thee with joy; he will rest in his love, he will joy over thee with singing. Zephaniah 3:17 (KJV)
Inspirational Quotes of God
God answers prayers in different ways; it's not everything that we want is given unto us, but He fulfils his promises to us and leads us to the right path.
God did not say life journey would be easy, but the end will be a joyous celebration.
God's work will never drag you behind; it comes with lots of blessings.
God loves you so much; He will never let you suffer.
God is always glorified in us when we do what is right and our star will always shine.
Pray to God, and He will always come to your rescue anywhere you are and take you to your final destination.
Christian Inspirational Quotes
God is always present everywhere we go, He always avails himself to those who see Him.
Your heart should always be hidden in God, See Him and He will always be your protector.
Everything shall come to pass, but your life with Christ will last forever. Always put God first in everything you do and your plans will always succeed.
Don't give up, there is nothing impossible with our Lord, He is the creator of everything and His intentions are right.
God will never leave you; He will ensure that everything that He started in you will see it to completion.
It is satisfying to walk in the shoes of Christ.
Faith is everything you need to have, it takes away your daily trouble and questions.
Be faithful in the small things given to you, because it's through them you shall be added greater things.
Talk to God every day, not when you feel like or when you have problems. Make an appointment with the Lord always and you will see how his word is so powerful.
Religious Inspirational Quotes
It does not matter how dirty you are, or how many wrongs you have made, God will always lift you up, take you in just the way you are, wash you and make you a whole new being.
You are the bright star on a hill. Be the Bible that other people will read.
Never stop reading the Bible as every time you read you learn something new.
A real Christian is always known by their character. There is nothing to hide.
Being a Christian is a daily process, a process where you learn to be like Jesus Christ.
My God's promises shine on you, today and forever.
Remember what God has done for you, He is always there for you. You are a child of God.
Inspirational Godly Quotes
God loves us so much; He cannot leave us the way He found us. He will always transform and bless us.
A Christian is a light through others see God.
Give and you shall receive abundantly, for He is a living God and keeps His promises.
Our strength comes from the Living God.  Praise Him and believe in Him. He will always answer your prayer.
Christianity helps you to mind about others well being.
The more you read his word, the more you understand Him. He is a living God, true to his promises.
God proved His love for us on the cross, when He died, and rose just to save us from our sins.
A Christian life without prayer is more like you are not breathing.
Be positive about life, spread the happiness.
Christianity is not a path to avoid your responsibilities, but a path a life that walks you through the life of Christ.
Climb the steps of life with a sense of confidence, you can only do this when you understand God, and purely given your life to Christ.
Motivational Christian Quotes
Whatever is worrying you, try to forget about it, think positive and firstly put God first in everything.
If all you think is about negativity, you have wasted the day.
Talk Positive, Think Positive, Feel Positive. Renew your mind and always seek the kingdom of God.
We are all faced with life challenges, how we handle and what we believe in is what determines how we overcome them.
Be faithful in the small things in life, because it is through them that your strength comes from.
Continuous living in Christ is the key to unlocking our potential.
Count your blessings everyday and not your problems.
There is no one who is a lesser being in the eyes of God.
You have countless possibilities to succeed in life. God has a plan for you.
When you believe in Him, you future will always be secure. Have faith in God.
When you come to God, you will never go away the way you came, you will always notice a big difference.
Christian life is all about faith and helping others.
If you cannot be a Christian, what will others see in you.
We must not just limit ourselves to the local area, our God is Global.
God has not changed, He was the same yesterday, He is the same today and will be the same tomorrow. He is always ready to listen to your prayers.
You don't need anyone else to succeed, all you need is God.
The Greatest inspiration in our life is Jesus Christ our savior.
No one can make you feel less human unless you allow them to
We receive Jesus care at individual level, Believe in Him and He will answer your prayers.
Don't forget God is your number one friend; He is always there to listen to you. It does not matter the story, whether good or bad.
When you give yourself to God, He restores your broken life.
Conclusion
Hope you have found an Inspirational Christian Quote to send to someone special to you, update on your status or inspire you.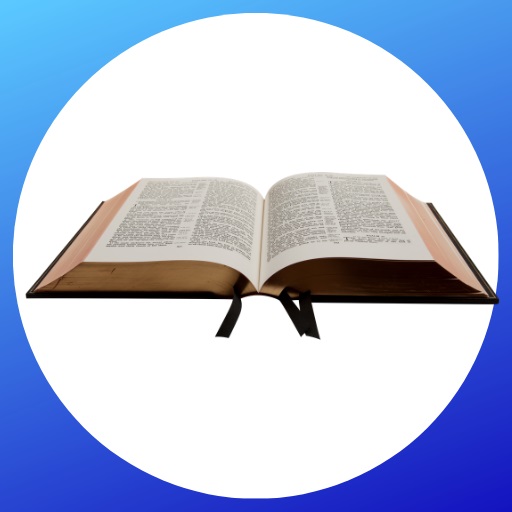 Mzuri Springs provides you with free study guides, devotionals, useful articles, and more