Quotes On Siblings Bond: It is remarkable to come across memorable quotes that you can forward to your siblings. Sibling relationships come with special bonds as well as challenges. Regardless, siblings play a very vital role in our lives. We have taken the time and looked at some of the Sibling Bond Quotes that you can use to celebrate your brother or sister.
Quotes On Siblings Bond
1. "God knew the right siblings for us. They didn't choose us nor did we choose them."
2. "After our parents, the only other person who loves us unconditionally is our siblings."
3. "Even when we fight, we still have a special bond with our siblings."
4. "Although they may not agree to be on our side, a special place will always be there for our siblings."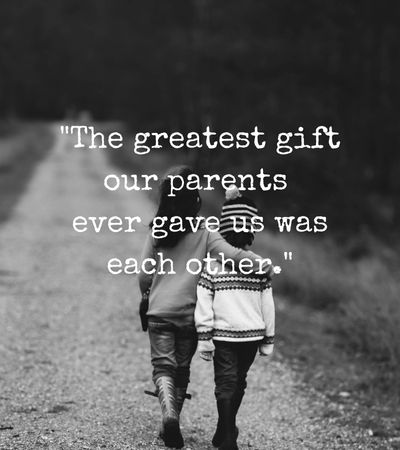 5. "There is a special bond that comes from sharing the same genes. Siblings are special."
6. "Our siblings are like quiet angels who come to our rescue every time we need help."
7. "It's only our sibling who will deny us a piece of cake but be ready to donate a kidney if we ever need it to live on."
8. "Behind every sibling rivalry, there is a special bond that no one can break."
9. "God gave us our siblings to teach us how to love in good and bad times."
10. "We cannot expect perfection from our siblings. Imperfections, mistakes, and flaws are common but even with this, we are ready to overcome any hatred."
11. "Our siblings train us how not to be selfish and mean."
12. "Even in our deepest pit, the love of siblings will be ready to pull us up."
13. "Happiness for us siblings means part of us is also happy."
14. "Whether on the right or left side, we can be assured we have a special place in our brother's and sisters' hearts."
Siblings Bond Quotes
1. "It's only a sibling who will walk with you at all phases of your life."
2. "Our siblings love us uniquely and especially measure."
3. "It is in our siblings that we accept friendship and enmity at the same time."
4. "Same parent, same womb, same food but different in nearly all aspects of life. That is the world of siblings."
5. "With our siblings, we set the boundaries and the rules even though we know no one will keep off."
6. "The fight of siblings is often based on no important issues. "
Unconditional Sibling Love Quotes
1. "They love each other unconditionally, brothers and sisters. It's one for all and all for one." Joe Ziemba
2. "Following different paths in life doesn't change the fact that we grew side by side; our roots will always be intertwined." Ally Condie
3. "Brother and sister, together as friends, always ready to face whatever life sends. In happiness or sadness, tears or strife, holding hands tightly as we dance through life." Suzie Huitt
4. "We hang out, we assist one another, we talk about our worst fears and biggest secrets, and then just like siblings, we listen and don't judge." Adriana Trigiani
5. "Your sibling may take a different path in life. But your bond with them will be forever."
The Bond Between Brothers Quotes
1. "Brothers are like a firm foundation, always supporting their family."
2. "A brother is a dependable supporter and defender."
3. "A brother is like a tiger when his younger is oppressed."
4. "A brother's relationship has a special bond that strengthens with time."
5. "Our brothers are our heroes!"
6. "Sometimes having a brother is better than having a superhero."
7. "When two brothers work together nothing is too hard for them."
8. "It is a brother who shares your childhood memories and adult dreams."
9. "If you help your brother build a boat, you can be assured to reach the shore."
Sister Bond Quotes and Sayings
1. "A sister is someone, who loves you from the heart. No matter the many disputes you have, you cannot be drawn apart. Shiv Sharma
2. "Your sister is the only person in the world who has an idea of what it's like to have been brought up the way you were."
3. "To have an affectionate relationship with a sister is not just to have a friend or a confidant, it is to have a soulmate for life." Victoria Secunda
4. "The teasing words that brothers say to their sisters has nothing to do with what they think of them". Esther M. Friesner
5. "Sisters don't need to say a word to each other-they can sit in a room and be together and just be completely at ease with each other."
6. "A sister is a gift to the heart, a friend to the spirit, and a golden thread to the meaning of life." Isadora James
7. "Having a sister is like having a best friend you can't get rid of. You know for all you do; they'll still be there." Amy Li
Happy National Siblings Day Quotes
1. "A sibling signifies a person's past, present, and future." John Corey Whaley
2. "Siblings have some means of enjoyment in their power, which no other associates can supply." Jane Austen
3. As siblings, we have inseparably bound, even though our relations were unattached and frayed. Jane Mersky Leder
4. "A sibling is a lens through which one sees your childhood." Ann Hood
5. "Your parents leave you too soon, your kids and spouse come along late, but your siblings know you when you are in your most immature form." Jeffrey Kluger
Bible Verses About Siblings Love
Psalm 133:1
"How good and pleasant it is when God's people live together in unity!
1 John 4:20
"Whoever claims to love God yet hates a brother or sister
is a liar. For whoever does not love their brother and sister, whom they have seen, cannot love God, whom they have not seen."
Proverbs 17:17 
"A friend loves at all times, and a brother is born for a time of adversity." 
1 Peter 4:8-11
"Above all, love each other deeply, because love covers over a multitude of sins. Offer hospitality to one another without grumbling."
Matthew 18:15
If your brother sins, go and show him his fault in private; if he listens to you, you have won your brother
 Conclusion: Quotes On Siblings Bond
There are many ways we can appreciate our siblings. Even when we share a special bond with them, we still need to spare time and appreciate them. As you chat with them you could forward a Quotes On Siblings Bond. On their birthday you could share a photo with siblings love the caption. We all love to be appreciated, so take time and show some love to your siblings.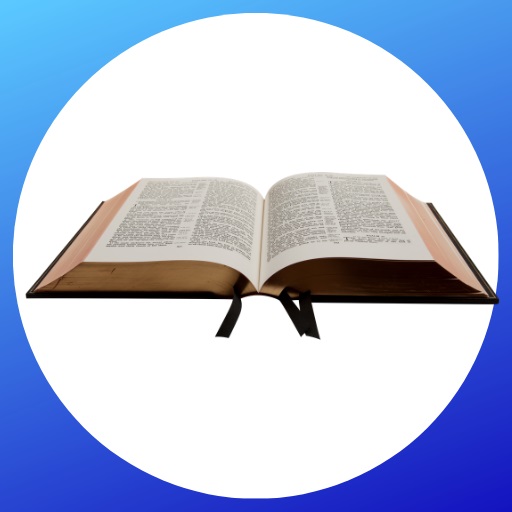 Mzuri Springs provides you with free study guides, devotionals, useful articles, and more