Baby Shower Messages for Mom:  Nothing adds more happiness to a family than the arrival of a baby. As family and friends arrange for a surprise baby shower party, they should come up with touching baby shower messages.
If you are a friend, a mother, or grandparent looking for Baby Shower Messages, we have looked some of the best. Our list will help you come up with the messages sages and perfect baby shower messages. 
Also Find: Welcoming New Born Baby Quotes and Religious Pregnancy Announcement
Baby Shower Messages for Mom
It is such a joy to see you prepare for the coming of your new bundle of joy! I celebrate with you and I can't wait to see your little one.
Praying that you will have a safe delivery. I wish you all the best as you wait for your bouncing baby. Congrats!
No amount of words can express the amount of joy in my heart as I see you prepare to give us another angel. Wish you the safest delivery and quick recovery.
Better days await you, trust me your baby will be the best gift you can ever receive in this world. Congratulations.
Cheers! Soon you will be a mum to a wonderful angel. You will surely make a good mother.
xx
Hurray! to the new parents in this block. I know you are ready to take the challenge of parenthood. Wish you the best.
You are not only carrying a bundle of joy but a priceless gift that will give you lifetime happiness. God be with you as you prepare for her coming.
Hope you have prepared for the whole adventure of parenthood. Nothing is certain about being a mother, but you can always be assured you have someone to love unconditionally. Congrats!
I know your baby will be cherished and loved all the way. Congrats.
May your journey to motherhood be filled with wisdom, good health, and happiness.
The day you become a mother will be unforgettable. Wish you all the best.
Baby Shower Messages for Girl
Babies are cute, but baby girls are cuter. Congrats as you wait to hold your cutest one in your hands.
Looking forward to holding your lovely daughter, Congrats and safe delivery!
Soon you will have a princess in your house. All the best as you look forward to that day. Congrats my friend!
The bond between mother and her girl goes deep. You are blessed to have the opportunity to raise a girl.
After the long wait finally, your precious girl is coming your way. I know you and the boys will be blessed by her presence. Congrats!
Take it easy my friend, soon you will have someone to help you with your make-up. The bundle of joy you carry will be your source of joy. All the best.
Take all the time to relax now, once your little girl is here you will have several sleepless nights but still manage to have a big smile.
You are about to say goodbye to a neat house, soon you will have toys and dolls all over. Welcome to motherhood and congrats.
Let the fun begin! Your traveling bag will soon triple in size, your fitting clothes will be too small and your eyes will stay awake for longer. Cheer!
Have a lovely baby shower and relax to the maximum. You will miss this time once your baby comes. Safe delivery mummy.
Baby Shower Messages for Boy
Hello to the soon mum-to-be! Hope you have buckled up; life is about to get very practical. Be ready and all the best.
Your baby boy will be your ray of joy. All the best wishes as you get ready to welcome him.
A new handsome man is coming into your life. Take it easy and soon you will enjoy the unconditional bond between the mother and son. Congrats.
Congrats Joyce! Be happy because your son will soon take a part in your heart you will never let go. Welcoming you to the new adventure of being a mother.
Congrats my friend. I wish you the best, don't forget that the price of motherhood is priceless. Praying for safe delivery.
Congrats on the soon arrival of your baby boy. Your life will be filled with unfailing joy as you will watch him grow.
It is time to learn how to give your all. Your baby boy will teach you more than you ever thought you will learn. Congrats.
Your little man will be your greatest joy. I know you will take care of him because you have what it takes to be a good dad and mum.
Wish you an enjoyable baby shower, for sure it will take you some time before attending any other party. But it is all worth it.
Hello, new mum-to-be, rejoice for soon your swollen feet will go back to normal and your back won't hurt so much. All the best my dear.
Baby Shower Messages from Grandparents
It brings us such joy that soon you will give us a chance to be called great grandparents we love you so much.
Hello our grandchild, it is such an honor to see you give us another angel in our old age. Congrats dear.
We can't wait to see that little girl we have waited for a long time. Congrats.
I know you will soon dive into the world of parenthood. Trust you will be a great parent just like the way your mum and dad were.
Out of the deepest place in my heart, I wish you all the best as you wait for your baby, God bless!
Just the other day you were a baby, it delights my heart to see you have grown up and can take care of another angel. Congrats.
The love of a child remains for long. I know you will love every moment you will have with your little one.
Grandma and Grandpa wish you the best as prepare for the coming of your bundle of joy. We are in love with her already.
Congrats baby girl, never forget a baby makes someone love stronger. In a child you love remains forever.
Religious Baby Shower Card Messages
God has been good to you, for nine months you have carried His creation in your womb, Congrats my dear.
Your prayers have been answered, I rejoice with you. All the best.
Children are a heritage from the Lord. We thank God for giving you the chance to become a mother.
You have been rewarded with the best gift any woman can expect. Praying for your safe delivery.
Rejoice for the Lord knew your child even before she was created in your word. He will take care of you both. Congrats.
Unto you, a baby girl has been given to you. May God add you the knowledge to bring on the right path. Love you.
We thank God for giving you the grace to carry the little one for 9 months. Wish you a peaceful transition period to motherhood.
Christian Wishes for Baby Shower
God knows how to fix the broken vessels. You are so blessed to expect twins. We celebrate with you!
May the Lord grant you grace to be the best mother to your baby girl.
Congrats, a miracle has come to you, you are blessed to expect a baby girl. May happiness come your way.
Cheers! Delighted to see the goodness of God in your life. I Pray your new baby girl will bring more joy to you.
Praise God for the gift of your baby. Her eyes, little hands, and innocent look will remind you of the goodness of God.
Good gifts come from God, we thank Him for giving you a baby boy. Congrats.
Heaven has smiled on you. Congrats! May God be with you as you prepare to bring your child to the world.
Find Also: Bible Names for Girls
Conclusion: Baby Shower Messages for Mom
A baby shower party for a friend, sister, cousin, or niece cannot go unnoticed. As you plan what to do on this special day, don't forget to engrave or write baby shower messages to the cards or gifts. Kind words can help the mother enjoy the whole process of bringing a child into the world.
Hosting a baby shower for a new mum will be easy if you make the correct arrangements, have the right venue, and have the right gift accompanied by kind baby shower wishes. All the best as your party becomes a success.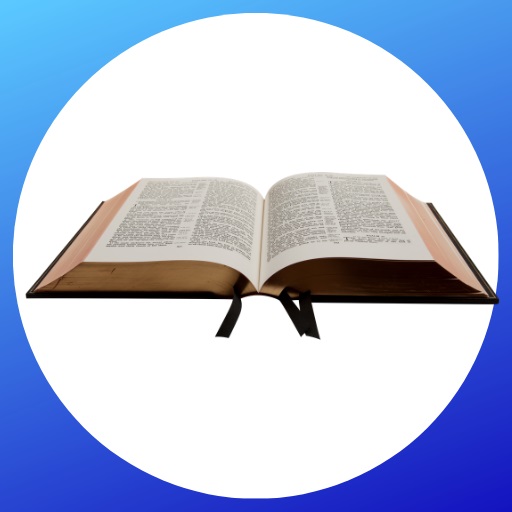 Mzuri Springs provides you with free study guides, devotionals, useful articles, and more