Bible Verses About Water of Life:  Jesus said that He gives water that one will never thirst again. Water is vital in our lives and our soul requires spiritual nourishment. Spiritual renewal is like water to our soul.
There are a good number of bible verses about water and today we shall look at them
Bible Verses About Water of Life
1. Everlasting water
John 4:14
but whoever drinks of the water that I shall give him will never thirst. But the water that I shall give him will become in him a fountain of water springing up into everlasting life ( NKJV)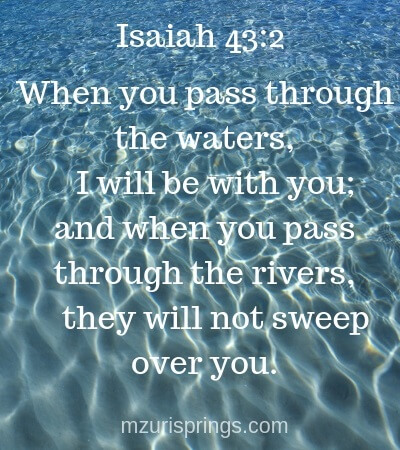 2. Cleansing through spiritual water
Hebrews 10:22
Let us draw near with a true heart in full assurance of faith, having our hearts sprinkled from an evil conscience and our bodies washed with pure water. (NKJV)
Ezekiel 36:25-26
Then I will sprinkle clean water on you, and you shall be clean; I will cleanse you from all your filthiness and from all your idols.
I will give you a new heart and put a new spirit within you; I will take the heart of stone out of your flesh and give you a heart of flesh. (NKJV)
3. Water from wells of salvation
Isaiah 12:3
Therefore with joy you will draw water from the wells of salvation (NKJV)
Read: Bible Verses About Being Healthy and Fit
4. Being Reborn from water and spirit
John 3:5
Jesus answered, "Most assuredly, I say to you, unless one is born of water and the Spirit, he cannot enter the kingdom of God (NKJV)
5. Baptism in water
Matthew 3:11
I indeed baptize you with water unto repentance, but He who is coming after me is mightier than I, whose sandals I am not worthy to carry. He will baptize you with the Holy Spirit and fire (NKJV)
Bible Verses About Water
Exodus 17:6
Behold, I will stand before you there on the rock in Horeb; and you shall strike the rock, and water will come out of it that the people may drink." And Moses did so in the sight of the elders of Israel (NKJV)
Exodus 15:24
And the people complained against Moses, saying, "What shall we drink?" 25 So he cried out to the Lord, and the Lord showed him a tree. When he cast it into the waters, the waters were made sweet.
Matthew 10:42
And whoever gives one of these little ones only a cup of cold water in the name of a disciple, assuredly, I say to you, he shall by no means lose his reward."(NKJV)
Read: What Does the Bible Say About Eclipses
Bible Verses about Drinking Water
1 Timothy 5:23 
Stop drinking only water, and use a little wine because of your stomach and your frequent illnesses.
1 Kings 17:4 
You will drink from the brook, and I have directed the ravens to supply you with food there."
Exodus 7:24
And all the Egyptians dug along the Nile to get drinking water, because they could not drink the water of the river.
Lamentations 5:4 
We must buy the water we drink; our wood can be had only at a price.
Exodus 34:28 (NIV)
Moses was there with the Lord forty days and forty nights without eating bread or drinking water. And he wrote on the tablets the words of the covenant—the Ten Commandments.
Genesis 21:19 (NIV)
Then God opened her eyes and she saw a well of water. So she went and filled the skin with water and gave the boy a drink.
1 Kings 17:10 (NIV)
So he went to Zarephath. When he came to the town gate, a widow was there gathering sticks. He called to her and asked, "Would you bring me a little water in a jar so I may have a drink?"
Living Waters Scripture
Water of Life
Revelation 21:6
And He said to me, "It[a] is done! I am the Alpha and the Omega, the Beginning and the End. I will give of the fountain of the water of life freely to him who thirsts. (NKJV)
Evergreen tree planted by the river
Psalms 1:3
He shall be like a tree Planted by the [c]rivers of water, That brings forth its fruit in its season, Whose leaf also shall not wither; And whatever he does shall prosper.
Isaiah 44:3
For I will pour water on him who is thirsty, And floods on the dry ground; I will pour My Spirit on your descendants, And My blessing on your offspring; (NKJV)
Water Bible Verses
Justice flowing like water
Amos 5:24
But let justice run down like water, And righteousness like a mighty stream
Still waters
Psalm 23:2
He makes me to lie down in green pastures; He leads me beside the still waters. (NKJV)
Springs water that never fail
Isaiah 58:11
The Lord will guide you continually, And satisfy your soul in drought, And strengthen your bones; You shall be like a watered garden, And like a spring of water, whose waters do not fail. (NKJV)
Soul longing for God, as deer pants for water
Psalms 42:1
As the deer pants for the water brooks, So pants my soul for You, O God.
River of Life
Revelation 22:1-2
And he showed me a [a]pure river of water of life, clear as crystal, proceeding from the throne of God and of the Lamb.
In the middle of its street, and on either side of the river, was the tree of life, which bore twelve fruits, each tree yielding its fruit every month. The leaves of the tree were for the healing of the nations (NKJV)
Jesus gives everlasting water
John 7:37-39
On the last day, that great day of the feast, Jesus stood and cried out, saying, "If anyone thirsts, let him come to Me and drink.
He who believes in Me, as the Scripture has said, out of his heart will flow rivers of living water."
But this He spoke concerning the Spirit, whom those [a]believing in Him would receive; for the Holy Spirit was not yet given, because Jesus was not yet glorified. (NKJV)
When your soul thirst for God
Psalm 63:1
O God, You are my God; Early will I seek You; My soul thirsts for You; My flesh longs for You In a dry and thirsty land Where there is no water.
Drink water from your own well
Proverbs 5:15
Drink water from your own cistern, And running water from your own well (NKJV)
To all who are thirsty, come
Revelation 22:17
The Spirit and the bride say, "Come!" And let the one who hears say, "Come!" Let the one who is thirsty come; and let the one who wishes take the free gift of the water of life.
Mighty God who controls the waters
Job 9:8
He alone spreads out the heavens, And [a]treads on the [b]waves of the sea;(NKJV)
Genesis 1:6-9
Then God said, "Let there be a firmament in the midst of the waters, and let it divide the waters from the waters."
Thus God made the firmament, and divided the waters which were under the firmament from the waters which were above the firmament; and it was so.
And God called the firmament Heaven. So the evening and the morning were the second day.
Then God said, "Let the waters under the heavens be gathered together into one place, and let the dry land appear"; and it was so.
God who can change water into wine
John 2:7-9
Jesus said to them, "Fill the waterpots with water." And they filled them up to the brim.
And He said to them, "Draw some out now, and take it to the master of the feast." And they took it.
When the master of the feast had tasted the water that was made wine, and did not know where it came from (but the servants who had drawn the water knew), the master of the feast called the bridegroom.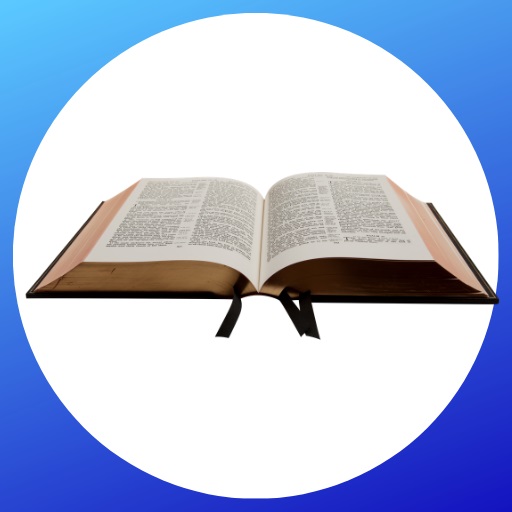 Mzuri Springs provides you with free study guides, devotionals, useful articles, and more