Get Well Soon Messages for Loved Ones: In life comes a time when someone we love becomes sick, during this time it's important to send them get well soon text messages. Nothing is as challenging as having a sick friend or loved one, each time it saddens our hearts to see them so frail. Often we are willing to do anything to help the person feel well.
Not only do sending get well soon text messages express our concern to the person it also gives the sick person the courage that all will be well.
If you have a sick person and wondering what kind of get-well soon message to send to them we have put down some of these messages. You can have a look to get some ideas on what to say.
Get Well Soon Messages for Loved Ones
1. My thoughts are with you, may you get well soon.
2.  I wish you a quick recovery; I know you're a person with lots of vibrancy in all you do and this illness is something you will overcome. May you get well soon
3. Sending you these lovely lavender flowers with lots of love, let them be a reminder that you are in my thoughts and trusting that you will be getting well soon.
4. Love you, my friend, get well soon, I miss your wonderful smile and would do anything to help you get well soon.
5. It revitalizes my heart every time I see how you smile even when you are not feeling well. To you, nothing should bring our spirit down, and for sure you stay true to what you believe in. Get well soon, the world needs good people like you
6. My dear as the sun rises this wonderful morning, may the healing power of God come down to you. Believe that your pain will go out of your body and that you will rise from that bed to rejoice as the birds of the air do.
Read: Effective Prayer for the Sick
Get Well Soon Card Messages
In addition to the above Get Well Soon Messages for Loved Ones below are messages you can write on a card.
I am sending you this little card
Nothing can express what is in my heart
But with the simplest words, I can say
"Please get well soon, it is only a matter of time before you get back to us"
Hello my friend
Everything will be okay soon
It is only a matter of time and you will leave that hospital bed
You have overcome so much in this life
Now it's time to overcome this senseless sickness
Get well soon my dear
Trials are meant to make us stronger
You are soon recovering from this sickness
You will triumph to become a stronger person
Take heart; gather your courage and soon it will be over
Even when your body is stricken to its lowest moment
Your spirit has a way of believing in better things
You and I know that soon you are getting well
Just hold on and all will be well
This card I send to you
One meant to come with the blessing
I cannot express how I want you to recover soon
But with a simple gesture, I bought this card
To show you know I am thinking and praying for you,
Get Well Soon
Cheer up my friend
Sometimes when sickness comes
We lack the words to comfort our loved ones
But deep in our hearts, we long for the day they will get well
Just know I want to see you get well
Love you and trust you will be okay
Get Well Soon Message for Family Member
1. My dear I am praying for you, I believe you will soon come out of that hospital. Even though it's hard seeing the plan of God in this, He has a good plan for you. Get well soon
2. Trials come to make us strong, today your body is weak but tomorrow it will overcome all the challenges and become even stronger. Just hold on my dear
3. Let not your mind be dismayed, nor let your spirit believe less in God. He can turn things around. My prayers are with you, get well soon
4. It comes a time when I make that very special prayer for you. I have seen you in your strongest moments and now the weakest moments have come. May our God see you through this moment, never doubt His healing power, you are getting well soon
5. The most significant thing to always carry in your heart when you are ill is never to lose hope. My heart and prayers are with you during this challenging time. Get well soon.
6. The doctors treat, but it is God who heals. He can use any method to bring total healing to you. Don't lose the faith; healing and good health will soon be your potion in Jesus' name, Amen
7. I wish you a quick recovery, sometime it takes the lowest moments in our lives to just be still and know that He is God. Take time and talk to God, never doubt Him, let Him know that He is still God no matter what, and get well soon
8. Take heart, my friend, I pray that at this time God's grace will be sufficient, to embrace when you hardly know what to say or believe. Whatever the doctors say, remember that only God's word is allowed to be final.
9. Where two gather up and pray in unity, God says He will hear from heaven. We have prayed for you and we have believed you are getting well soon. My dear friend you are coming out of the hospital soon, believe it
Get Well Soon Messages for Friend
1. The Lord is near to those who call upon Him, when we seek Him He will answer, Let's believe that healing from heaven is coming to you in Jesus' name, Amen
2. We are more than a conqueror through Christ Jesus, the enemy plans to make us blame God for our sickness. Our only way of defeating him is by praising God through all, get well soon
3. Jesus died on the cross that we may be healed and that is why I believe you will be getting well soon.
4. Through the stripes that Jesus received, you are healed in Jesus' name
5. May what was meant to harm you become a blessing, a way to glorify God through your total healing. At the end of it, many will believe that truly God answers prayers
6. We are alive because of God, we cannot even change any color of hair, but He can just say; 'be healed' and we become so. Do not lose hope God is coming through for you
7. Get well soon, let not worry engulf your heart. Through this hard time, God is with you. He says in His word that nothing will separate us from His love. Just know that you are not alone even when it feels like no one cares about you.
Read Also:
Encouraging Bible Verses for the Sick
Letter of Encouragement for Someone with Cancer
Words of Encouragement for Sickness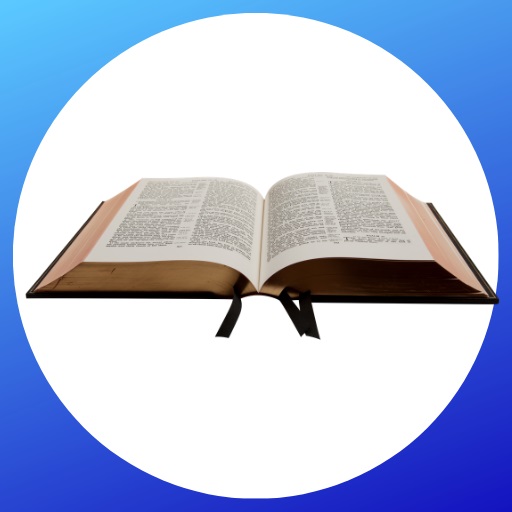 Mzuri Springs provides you with free study guides, devotionals, useful articles, and more