Get Well Quotes for A Friend: Having a sick friend is never easy, often it affects us and we should take time and show them our support. This is the reason we have looked at Get Well Soon Messages for Friend. As your send your Healing Messages for A Friend you will offer encouragement for them to remain strong emotionally and psychologically.
Below we have compiled a Get Well Wishes for a Friend. These messages will help you come up with the best messages for your friend.
Get Well Quotes for A Friend
"Just like winter doesn't last forever, no suffering is meant to last. I know you are getting well soon."
"My friend, after you overcome this illness, your crown as an overcomer will be beautiful. Get Well Friend"
"My best wishes for you is that you will get well soon."
"I know you will turn your painful wounds into a testimony and wisdom"
"Bad things exist but we are meant to overcome them. Get well soon my friend"
"What was meant to destroy you will make you stronger. You are getting well my Friend"
"At times pain nourishes our courage. May your healing leave you stronger."
"At times we have to go through hard times to know how strong we are. Get well soon, my dear"
"Although life had knocked out your health, you will come up as a better person. Praying for a speedy recovery"
"It been tough for you but you were made to be tougher. Best Get Well Wishes to you, my friend"
Get Well Messages for A Friend
It is your time to become more hopeful and courageous. Get well soon, my dear friend
I am confident that you are recovering soon. My warmest hug is waiting to embrace you.
You have a special place in my life and I trust each day for your healing. Get well, my friend.
Even with your sickness, Look at your life positively. Hoping for your speedy recovery.
For the numerous times, you stood with me, I will also stand with you as long as I live. Get well soon.
The power for your healing is in God's hands. All this will be behind you soon
No matter the size of your test, you will come out as a better person. Recover soon, my friend.
It's disturbing knowing you are sick, trusting each day for your speedy recovery.
You are designed to beat this sickness when God is with you all is possible. Quick recovery my friend
Read: Christian Quotes on Suffering
Get Well Wishes for A Friend
In love and great hope, I know you are getting better.
It may not be easy, but I trust your faith is becoming better even as your body regains its health.  Get well soon.
The times when we are weakest, we focus on a God who is all-powerful. Get well soon my friend
My prayers and wishes for quick recovery are with you, my friend.
Don't know how to cheer you, but I have faith you are coming out of that bed as a better friend.
It is a trying moment for all of us, especially for you. I trust and have faith you getting healed soon.
Sometimes God reveals Himself in our darkest moments. Hope you get God's comfort. Get well soon
Even in sickness, your courage is contagious. Looking forward to your healing.
You are a vessel of mercy; your hard time has taught me to cherish you each day. Get well, my friend.
Get Well Wishes for A Male Friend
I wish for your speedy recovery. May your strength grow in your weakness
It is unfortunate to see you sick. May the meaning of your life become inspirational each day. My friend, I trust you are regaining your health soon.
With all grace, I am wishing a fast and complete recovery from your sickness.
Have no doubts in me that you have a friend you can count on. Best recovery wishes for you my bestie
It is the seasons of life that bring out the beauty in each flower. May this season in your life bring the best in you. Recover quickly, my friend.
Miss you my friend, looking forward to your recovery.
My days have been gloomy without you. Please get well soon
Each day is special for you. I can't wait to welcome you at home. Get well soon.
Feel Better Message for Friend
Look for the positive lessons of life even in your sickness.
Wishing you a smooth path on your road to recovery.
May this sickness perfect your soul to become better. Trust you will feel better soon.
You are a friend who has been tested through fire. You are an inspiration; hope you feel better very soon.
Keep fighting to the end, that which doesn't destroy you makes you stronger.
Each day I pray that you feel better.
Your reward after overcoming this sickness is more courage, better faith, and a stronger body. Keep fighting my friend.
Look beyond the pain of sickness and believe all things will work out for your good, pray for you to feel better.
Prayer Message for A Sick Friend
I pray for the healing power of God into your life, to take away all your pain.
I trust that the gift of God for your healing is coming your way.
You are blessed with unending and living hope. Your sickness is ending soon and you live more days to encourage others.
May the Holy Spirit touch your body with a blessing of good health.
I pray for your soul not to be discouraged, God is soon restoring your health.
I believe after your sickness; God will restore to you more than what we have lost during your suffering.
Conclusion: Get Well Quotes for A Friend
The above Get Well Quotes/Messages for a friend will allow you to come up with the best sympathy messages for a sick friend. Your kind words will be encouraging during the hard times he/she is undergoing. As you send get-well soon wishes to your friend, don't forget to say a prayer of faith for their healing.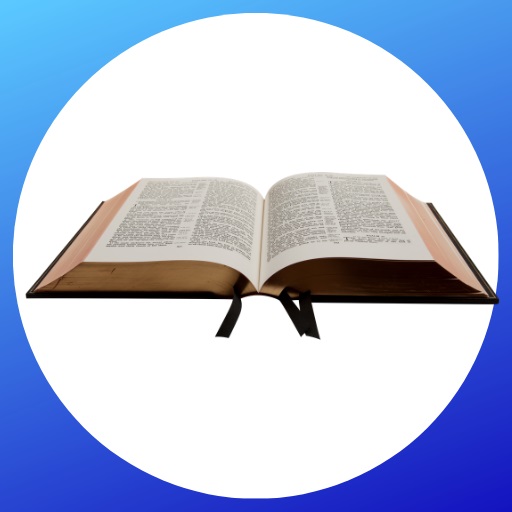 Mzuri Springs provides you with free study guides, devotionals, useful articles, and more