Romantic Merry Christmas Wishes for Wife: During this holiday season, don't forget to make a difference in your marriage. Make your wife feel special by giving her a Christmas gift accompanied by a card having perfect merry Christmas wishes. Kind words can do wonders, they can lighten her day in the most magnificent ways. Often women like to hear certain words that reassure them of your love. If you don't know the exact message to write in her merry Christmas card, we have compiled a list of Romantic Merry Christmas Wishes for a Wife that will surely have a way to her heart.
Romantic Merry Christmas Wishes for Wife
1. Darling, it is Christmas already. Our days together have been so good and every day I love the woman I married. May this Christmas be enjoyable for you.
2. It is another wonderful Christmas season when I put everything aside and be with the lady I love. Babe, I love you and I wish you a merry Christmas.
3. You are the most amazing person in my world. My Christmas is always better when I get the chance to hold your hand and you sing your favorite Christmas carols. Merry Christmas
4. I admire the wonderful woman you have become over the years. May this holiday be time for you to relax and envision the far we have come. Merry Christmas
5. Merry Christmas to my special wife! Thanks for being the woman I always dreamed about.
6. Babe, I have shown you already, but I will not get tired to show you again that My love for you is never-ending. Merry Christmas to the most beautiful woman
7. For the rest of my life, I will be glad God answered my prayers. From the day I met, I knew I have found my soul mate. Merry Christmas to you my love
8. On this special Christmas day, I want you to know you have a special place in my heart, no other person can compete for that special place. Merry Christmas
Read: Christian Love Notes for Wife
Merry Christmas Messages to Wife
1. Christmas is special when I choose to love you differently. I cannot think of anything better than to have you by my side all the days of my life. Merry Christmas my lovely wife
2. A toast to the most amazing mother and woman in my life. When God made you, he knew I would love every bit of you. Wish you a memorable Christmas
3. Honey as strive to achieve the best in my life, you are my number one priority. Hope this year I have managed to give you the best. Merry Christmas
4. With you in my life, my heart is always warm. Having you in my life means the best. Merry Christmas
5. Making you my wife has opened incredible doors in my life. Your prayers are my biggest weapon. May God always remembers you. Merry Christmas.
6. Being blessed with an opportunity to be called your wife is the best blessing of my life. When I married you part of my life dreams was accomplished. Merry Christmas
7. Every single day I devote to you, I deeply fall in love with you. I am not afraid to love you more. Wishing you a joyful Christmas season!
8. It is with the greatest honor I take this time and wish a merry Christmas to the wife I have always desired. Cherish you always. 
Christmas Message for Wife
1. Every Christmas is special because we are reminded of what unconditional love can do. I love you and may the love of God be with you always. Merry Christmas
2. The words in my heart and mind cannot express the love and respect I have for you.  Honey, I wish you a wonderful merry Christmas.
3. Honey, I thank you for every moment you showed me you cared. Thank you for often showing me that you love me.  Merry Christmas!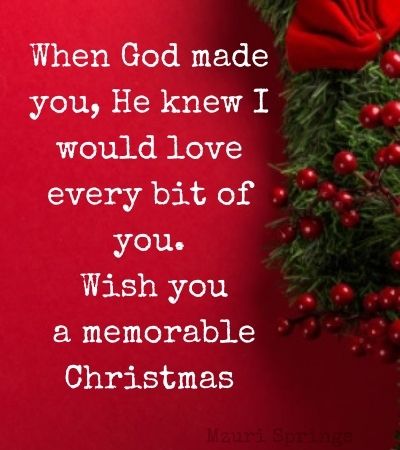 4. This Christmas I want to see you happy. I will do my best to ensure you have a memorable Christmas. Cheers to a happy Christmas holiday.
5. I often wonder how far I would have wandered without the love of God and that of my special wife. Merry Christmas to the most remarkable wife.
6. Maggie, I cherish every moment I share with you. May the happiness you will find on this day become some of the unforgettable days in your life. Merry Christmas
7. Sweetheart, you are a beautiful lady. My Christmas day is never complete without letting you know how much I love you. Can't wait to begin another year with you. Merry Christmas.
8. May this Christmas be happier than any other day in your life. You deserve the best because you are the best person any person would want to have in their life.
Read: Inspirational Religious Christmas Messages
Christmas Wishes for Wife
1. Before meeting you I often used to wonder how can love speak? Today I know the language of love because of you. Merry Christmas my love
2. The joy of seeing your smile motivates me to become a better man. I hope this Christmas will bring more joy to you. Merry Christmas
3. Babe my heart was reborn after realizing the special place I have in your life. Merry Christmas to you
4. The jingle bells of Christmas sound better when we have the love of the people we cherish most. Merry Christmas
5. Life is sweet when we have more room for love and no space for doubts. I look forward to loving you more. Merry Christmas.
6. Life is too short to live in fear. I gave you my heart even when I didn't know what to expect back. Thank you for taking care of it. Merry Christmas
7. Life is never short for those who choose to love their best. When you give your best, every day is well lived. Cheers to a love filled Christmas day
8. On a wonderful Christmas day like this, I don't know the right words to describe my queen. All I want you to know is that I would do anything for you. Merry Christmas
Read: New Year's Day Messages 2023
Christmas Card to Wife Message
1. Life's best moments are derived from changes. I am so happy about the changes you have brought into my life. Merry Christmas and be blessed
2. Merry Christmas to the superb mother of my kids, and the queen who helps reign in my little kingdom. May God reign in your heart this season and forever
3. You added serenity to my life. Every day you add color to my life. Today I love you more than the first day met you. Best Christmas wishes to my dear wife
4. My love never fears dancing to your own tunes. I will always be there to cheer you on. Merry Christmas to the most adorable God given wife
5. Though at times life became weary, the assurance of your hug gives me the best reassurance that better days are coming. I thank God each day for you, Merry Christmas my sweet wife
6. Merry Christmas my dear wife, just being together this Christmas is a blessing I can never replace.
7. The beautiful smile you give me is a true symbol that God gave me one of His best creations to be my wife. Merry Christmas my long loved girlfriend and wife.
8. Through the mirror of my wife's eyes, I have never seen the face of sadness. Having a good wife has given me a strong will to fight with all my strength. Merry Christmas sweet heart.
9. The tides in my life calm down every time I hold you in my arms. I thank God for giving me you. Merry Christmas my gorgeous wife.
Read: Merry Christmas and Happy New Year 2023 Wishes
Christmas Message for Wife Long Distance
1. My days are so tender when I have around. This Christmas day I will miss you. I hope to see you soon. Merry Christmas to you my wife
2. Though you are far, I never doubted my love for you. I rather know you are mine though you are far. Enjoy your Christmas.
3. I take this time and wish you a special Christmas. May God watch over you, my love. Merry Christmas my dear lovely wife.
4. This Christmas day I have mixed feelings, on one hand, I am glad to see another Christmas day but on the other hand, I can't believe will spend it away from you. Miss you and merry Christmas
5. Honey I want to enjoy Christmas cut nothing looks enjoyable without you. I hope all the coming Christmas will be able to spend it together. Merry Christmas my dear wife
6. It breaks my spirit knowing I won't hug you this Christmas. I will look for ways to celebrate but I long to have you around. Merry Christmas babe 
Read: Religious Christmas Messages for Cards
Romantic Merry Christmas my Love
Below is a Christmas Poems for Wife
My Little House
Oh! my little house,
Where love shines brightly as the stars,
Christmas bells can be heard from afar,
The snow is falling again and again,
The night seems darker,
But the angel in my house brings joy to my heart,
Though I may not see the half-moon today,
I am glad I will have the chance to look into her eyes,
For her eyes shine bright and invoke the best feeling ever,
Oh, my little house,
How blessed we are to have her.
Read: Christian Birthday Wishes for Wife
Why do I love her the way I do?
On a Christmas eve like this
I eye ball inside my soul,
And ask questions I have no answers for
What did I do to deserve her?
Why do I love her the way I do?
I think and smile,
Though the list may endless
Her selflessness outshines all the other
She gave me her love when all I could offer were words to show my love
I will always love her
Merry Christmas
Christmas Poem for Wife in Long Distance
Merry Christmas to my love far away
Although you are far away
I can feel your love for me
The look in your eyes is still clear in my mind
Your warm hugs bring the warmth of a blazing fire to my heart
A special bond we have
And I know nothing can break it
I long for you to come home
To stay where you belong.
Merry Christmas my love
Christmas Letter to Wife
To the love of my life,
Thank you for showing the way that leads to happiness. A path filled with love, happiness, and laughter. In the beginning, I didn't have the courage to love freely but you assured me the journey would be safe. Often you reminded me we would conquer everything if we choose to learn and relearn how to love. You knew the right words to use to touch my soul. Today I have no regret for allowing you to show me the way of love. You are the beautiful flower in my life. As we celebrate this Christmas, can wait to continue this journey of life with you by your side. Merry Christmas my love!
To my dear wife,
For many years I sang a love song to my unknown wife. I longed to see her and know her. I prayed and searched but I didn't know where to find her. Then one day I saw what seemed like an angel, at first I thought was dreaming, but when I looked keenly I knew had met someone special. Honey, Christmas days are vital in my life. I am always delighted to celebrate the birth of our Messiah. Additionally, I take time and celebrate the paths we have traveled together. Every day with you is special. Like in days of my youthful days, this Christmas I will sing a love song to my now known and cherished wife. I will also pray for her and look for ways to make her happy. Merry Christmas my sweet wife
Conclusion: Romantic Merry Christmas Wishes for Wife
Christmas often comes with lots of activities. At times, as a husband, you could be overwhelmed by numerous duties on your to-do list for Christmas. To ensure you have more meaningful Christmas celebrations you should take time to appreciate the people who matter in your lives. A husband should create time and make the wife feel special. Don't assume she knows that you love her and you wish her the best during this festive season. Spare some time and write something special on a Christmas card. If you don't have a Christmas card for your wife, you could leave her a sweet note wishing her merry Christmas or simply send her a merry Christmas text message. As you do this, all the best and Merry Christmas.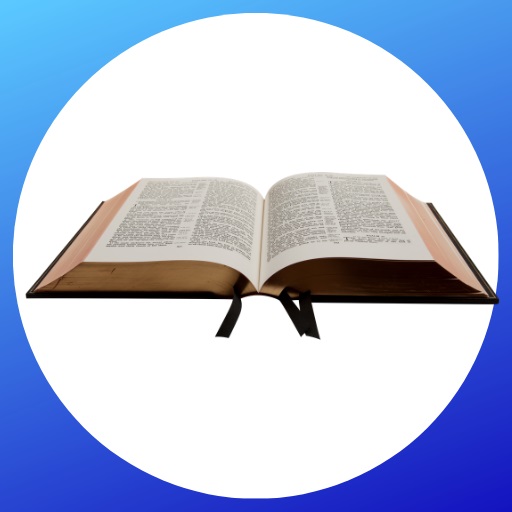 Mzuri Springs provides you with free study guides, devotionals, useful articles, and more